How long have you struggled with managing your accounting and bookkeeping services? If you're like most business owners, it's likely been far too long. But the best way to stop struggling is to hire an outsourcing accounting company in India that can do all the work on your behalf and ensure you stay compliant with everything from payroll to tax filings to employee record-keeping. Here are six reasons you should consider this important step in 2022.
1) Save money
Accounting and bookkeeping services are essential for any company. However, they can be time-consuming and costly to provide internally. It is important that you find the right partner to provide these services if you want to focus on your core business. Valuecent is one of the leading providers of outsourcing accounting and bookkeeping services in India. They offer a wide range of accounting and bookkeeping services to help companies minimize their risk, cut costs, automate their processes, reduce transaction errors, eliminate tax frauds, improve customer satisfaction, and have more time to work on their core business operations.
2) Get Expert Advice
Businesses need to get advice from experts in accounting and bookkeeping to help streamline processes, save time and get the most accurate information. Getting help from experts is a great way to protect yourself from getting in trouble. Outsourcing bookkeeping services to India can be beneficial for businesses that want to expand their operations and those struggling with cash flow issues. CPA bookkeeping services to India can help companies to save time and money by providing high-quality service. Hiring a qualified team of bookkeepers and CPAs will free up your time so you can focus on growing your business.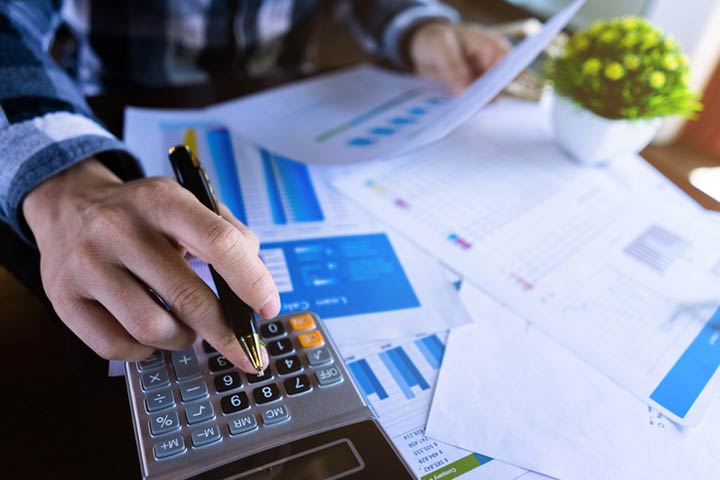 3) Outsourcing Accounting & Bookkeeping Helps You To Focus On Your Business
You can focus on your business if you outsource Accounting and bookkeeping services India. All the time you spend on accounting and bookkeeping will be spent running your company, making it more profitable for you. Outsourcing accounting services to India is the best way to get the job done well, so you don't have to worry about errors or mistakes. If you decide to use an "accounting outsourcing firm in India," you can be confident that the records of your financial transactions will be kept precisely as they should be. The Bookkeeping outsourcing services India will provide proper documents to ensure your annual tax return is completed without error.
4) Reduce Your Workload
Outsourcing Xero accounting services India can help business owners spend less time on back-office work and more on growing their company. Outsourcing bookkeeping services to India is a great way to free up your company's resources, reduce risk, avoid potential problems that could put your business at risk, and ensure compliance with the law. When Outsource Xero accounting services India, you'll find that cost savings come with convenience since the entire process is handled remotely over email or phone calls. You will have the peace of mind of knowing that everything has been done right from the very beginning to the very end when you outsource the filing of your tax payments to India.
5) Get Access To The Latest Technology
Accounting outsourcing services India will help you with a team of CPA's that provide bookkeeping outsourcing services to India, so you don't have to worry about the time-consuming work of accounting, payroll, financial reporting, budgets, and taxes. They know how important it is for entrepreneurs to keep up with new technology. That's why they will offer Xero accounting services India so that businesses have access to cloud-based accounting software without having to make expensive investments in hardware or upgrades. If you're looking for top-rated international CPA accountants with extensive expertise in bookkeeping outsourcing services to India, then check out Valuecent!
6) Comply With Government Regulations
Bookkeeping services provided by CPAs in India provide accurate accounting while also meeting all of the country's regulatory standards for financial reporting. And if you're looking for a solution that covers everything, you can Outsource Xero accounting services India to a company that specializes in offering bookkeeping services to customers in the US, Canada, Australia, the United Kingdom, and other nations around the world! Consequently, Valuecent is here to provide professional accounting outsourcing services at pricing that is more than competitive.
Conclusion
Valuecent is a leading provider of accounting and bookkeeping services with offices across the globe. With over years of experience, their team has mastered the art of meeting client's needs with innovative solutions tailored to suit their individual business needs. They offer a wide range of services, including Xero accounting, accounting outsourcing services, CPA bookkeeping outsourcing services to India, Bookkeeping outsourcing services India and much more. Their team of experts will get you back on track by streamlining your financial operations and saving you time, effort and money.
Currently, Valuecent provides a wide range of Outsourcing Accounting and Bookkeeping Services for the following countries:
Outsourcing Accounting and Bookkeeping Services for USA, UK, UAE, Singapore, Australia, Luxembourg, Malta and Netherlands.
Contact Us today for a free consultation of Accounting and Bookkeeping Services!